GFC Foundation Limited Resources, Unlimited Care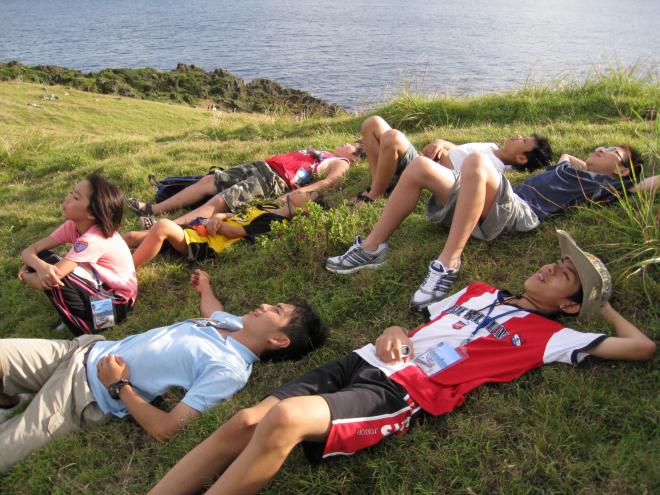 GFC Foundation

Limited Resources, Unlimited Care
GFC Foundation was founded by GFC Corporation in 1996. The foundation's main service targets children and teenagers, and it mainly provides four major services such as "scientific education", "aesthetic education", "service learning", and "caring for minorities".
Promoting Scientific Education
Since 1996, the foundation has annually sponsored the "Participation of Secondary School Students in Scientific Case Studies" hosted by National Taiwan Science Education Center to cultivate potential, aspired secondary school students to participate in scientific research, enhance domestic technological standards, and cause multiple young students to win international science and technology competitions every year. In 2001, the foundation jointly created the first "4D Virtual Dynamic Theater" in Taiwan, and it has won popularity with its unique sound, light, and dynamic effects. Since 2007, the education has combined elevator expertise from GFC Elevator company, transformed it into scientific and safety education materials, promoted through seminars at schools and community, and opened elevator factories to school visits.
Rooting Arts and Humanities
Arts and humanities education is rooted through adult and community aesthetics, children and adolescents' aesthetics, parent-child aesthetics, and international exchange. The foundation has invited Harvard University Crocodile Choir to perform in Taiwan and increase the international perspective of Taiwanese youths through interactions. "GFC Humanity Lecture Hall" was founded in 2003 to root for arts and humanities education. "Traveling With Tiny Feet Camp" are hosted with the core concept of "travel with feet, experience with heart, and dedicate with love"; the program will lead children and adolescents to visit 319 townships and discover the beauty of Taiwan.
Promoting Service Learning
Since 2002, the foundation has formed a "Youth Welfare Service Learning Alliance" with 9 non-profit organizations, made Taipei City service learning maps, and built a healthy, safe service learning space for teenagers. The foundation has cooperated with Testrite Group and Taichung Tiger City Shopping Center to host teenager car wash fundraiser, gathered hundreds of high school and university students to volunteer for a day, fundraised for minorities, helped children in remote areas to pay for tuition and lunch, renovated classrooms in remote areas, trained minorities for jobs, volunteered for Typhoon Morakot, etc. Since 2010, the foundation has hosted youth charity travels with Lishan High School, Taichung Girl's Senior High School, Zhongzheng Senior High School, and Zhongshan Senior High School and combined public services and humanities explorations to make the journeys more creative.
Caring for Minorities
The CEO of GFC Foundation, Qiuling Tang, guided Hsinchu Huaguan Intelligence Development Center with her design expertise to establish shelter workshops and hosted "Seed Project" to donate one thousand books to juvenile prisons, juvenile detention houses, and reform schools across the country to benefit marginalized people; in addition to the donation of two thousand books to Hsinchu Chengjheng High School to enrich the knowledge of the soul, baking equipments were also donated to cultivate professional skills. Also, in order to soothe the minds and souls of ill children, the foundation has installed unique Taiwanese aesthetic devices in National Taiwan University Children's Hospital to create a pleasant elevator environment and relieve the emotions of children patients and their families.
GFC Foundation has cultivated and dedicated with modest contributions. In 1999 and 2002, the foundation received Wenxin Award from Council of Cultural Affairs and Merit Award from Ministry of Education. The foundation was evaluated as a "blue chip" foundation by Ministry of Education in 2011. In the future, we are confident that even if the "resources are limited", as long as we "care unlimitedly", we can create more unlimited possibilities.
Contact Us (886)2-23813345 gfc@gfc.org.tw